US, UK Sanction Ransomware Group Behind $833 Million Crypto Extortion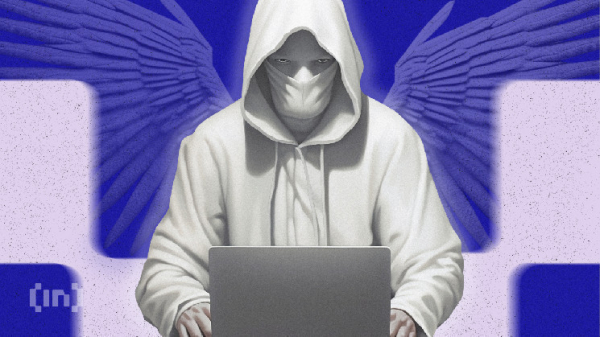 The collaborative efforts of the UK HM Treasury Office of Financial Sanctions Implementation (OFSI) and the US Office of Foreign Assets Control (OFAC) have achieved another breakthrough in the battle against crypto ransomware.
The two entities sanctioned 11 more individuals associated with the Russia-based ransomware group Trickbot.
Crypto Ransomware Profitable Cyber Threat
Trickbot, notorious for deploying ransomware strains like Ryuk, Conti, Diavol, and Karakurt, has orchestrated crypto ransomware extortion amounting to $833 million. While Bitcoin (BTC) remains the most preferred mode of payment by ransomware culprits, this feature assists investigative entities in combating such crimes.
Ransomware has been at the forefront of cyber threats because of its high profitability. Data from Chainalysis pinpoints an alarming $449.1 million ransom amount from just the first half of 2023.
The sanctioned individuals include figures like Maksim Galochkin (known as "Bentley") and Mikhail Tsarev (known as "Mango"). Their sanctioning is a sequel to the joint US and UK move earlier this year, which targeted seven other members of the Trickbot gang.
Concerned about cryptocurrency scams? Our Learn guide has you covered.
A deeper dive into the anatomy of Trickbot reveals its roots trace back to 2016. Since its inception, this group has emerged as one of the top crypto-earning cybercrime outfits, second only to North Korea's Lazarus Group.
Ransomware Believed to be Linked to Russian Intelligence
Trickbot is aligned with Russian intelligence services and has allied with other cybercrime networks. The fallout of their actions has been widespread, with countless devices getting infected worldwide.
The impact has been especially pronounced on vital institutions like hospitals and healthcare facilities.
Annual number of ransomware attempts worldwide from 2017 to 2022 | Source: Statista
Rob Jones, the Director General of Operations at the UK National Crime Agency, highlighted the importance of these sanctions.
"These sanctions are a continuation of our campaign against international cyber criminals. These criminals thought they were untouchable, but our message is clear: we know who you are and, working with our partners, we will not stop in our efforts to bring you to justice."
The risk posed by cyber-attack is ever-growing. Our Learn guide runs through the biggest flaws and how to avoid them.
Likewise, Under Secretary of the US Treasury, Brian E. Nelson, emphasized the importance of working with international allies to contain the widespread impact of cybercrime networks.
"The United States is resolute in our efforts to combat ransomware and respond to disruptions of our critical infrastructure. In close coordination with our British partners, the United States will continue to leverage our collective tools and authorities to target these malicious cyber activities."
With the global adoption of blockchain technology, cybercriminals are finding innovative ways to exploit it for illegal ventures. But
Law enforcement agencies across nations are collaborating like never before, utilizing blockchain data to clamp down on these digital felons. The alliance between US and UK authorities underscores a resounding message to cybercriminals that global commitment against cybercrime is stronger than ever.